"Here's How To Make All Your Web Pages Unique Automatically And Boost Your Website Income By Inserting Affiliate Links Inside Your Articles"

New Version 2.0 with new Header & FTP Tools
Dear Friend,


If you haven't already seen the page describing the Standard Version of Article Site Power Kit, please click here to read it first.

As you probably know, the search engines love unique content. This means that if your web pages are unique, you'll get lots more search engine traffic to your site.
The Standard Version of our Article Site Power Kit is a superb solution for quickly creating quality, professional-looking article sites, packed with attractive ads and visitor friendly features.
However there are no features to generate unique content, so if you are using "off-the-shelf" private label articles, you'll need to modify your articles in order to maximize your search engine traffic.
Obviously modifying articles takes time and effort. It would be so much easier if you could generate unique content on your web pages automatically.
Now with our Article Site Power Kit Pro Version, you can do exactly that, generating unique web pages with zero effort...
Make Your Web Pages Unique Automatically

Article Site Power Kit PRO Version uses a special feature called "random snippets" to make your web pages different to those of anyone else.


What Is A "Random Snippet" ?

A "snippet" is a small section taken from an article.

Snippets have a length (typically 100 to 400 characters), so for example a 300-character snippet would be a section of 300 characters taken from an article.

A "standard snippet" is taken from the front of an article, so it is basically just the first few sentences of an article. These are commonly used on article sites, but do not have much benefit in terms of unique content.

A "random snippet" is taken from anywhere in the article, so it is basically a sequence of words taken from somewhere in the middle of an article.



How Does The Help Me ?

The templates supplied with Article Site Power Kit Pro Version include an extra section on each web page, providing snippets taken from other articles on your site.

The software fills this part of each web page with random snippets taken from some of the other articles being used to build the site.

Hence each web page of your site contains the main article for that page plus a set of randomly selected snippets of other articles.

Since the snippets are randomly selected, the odds of anyone else having the same web pages, even if they are using the same content, is practically zero.

This simple solution builds unique web pages for you with zero extra effort.



Boost Your Advertising Income Automatically
Your Article Site Power Kit web pages are already packed with moneymaking features designed to generate income through Adsense, Amazon and Clickbank.
However like the ads shown on virtually every web page on the Internet, there is one big drawback.
People reading your articles may not pay attention to the ads, since they are not actually part of the articles that they are reading.
Our special "affiliate link injection" feature actually puts additional advertising links directly inside your articles, so that they cannot be overlooked.
This is the same sort of process used by popular information sites such as the hugely successful Wikipedia.com.
On sites like this, when there is additional information available for a specific word or phrase, that word or phrase is turned into a clickable link. When someone clicks on the link, a new window opens with additional information related to that word or phrase.
Now with our powerful affiliate link injection feature, you can use the same highly successful strategy to boost the profits from your sites.
Simply find some related affiliate links off Clickbank (or any other source) then enter suitable words or phrases for each link into the software.
The software will automatically turn every instance of your selected words and phrases into clickable links promoting your affiliate links.
This builds additional profit streams directly inside your articles, to boost your income.
Want To See How Easy It Is?...
After watching the video, check out the completed live site...
Click Here To See The Resulting Site
Easily Set Up Header Graphics For Your Sites
In order to create a complete article site, you need a header graphic (as well as the actual articles).
There are loads of ready-made header graphics available online - and some commercial article packages come with ready-made header graphics.
You can also create your own header graphic from any photo, just by stretching the photo to the correct size.
But in all cases, you still need to add text to the graphic, to customize it for your site.
Usually this means using expensive and complex photo editing software.
This is a major problem for a lot of people, as they do not have the necessary software - or don't know how to use it.
But the Article Site Power Kit PRO version comes with a special Header Text Tool that makes it as easy as pie to add your own text to any header graphic.
To use the tool, you first select the header graphic jpg file on your PC. The tool then displays the header graphic, as shown in the screenshot below:

Underneath the graphic is a set of controls to allow you to add text.
You can add up to four separate text strings to a graphic. Just select the number (1, 2, 3 or 4) in order to enter/edit that string (if you don't want to use all four strings, just leave unused ones blank).
To enter the text for a string, just enter the text into the box on the tool. The text is shown on the header as you type it.
You can select the font, font size, font color and whether to bold and/or italic the text. The changes are immediately shown on the header.
To select the position of the text, use the two sliders at the right and bottom of the header. The results are shown instantly, allowing you to easily position the text exactly where you want it.
Once you are happy with the result, just click Save and your header is saved, ready for use. You can then build your article site using the new header graphic. You can also edit the header graphic again at any time in the future to adjust any of the text strings.
This simple solution allows you to easily create customized headers for your article sites, typically in less than two minutes.
Advanced Header Graphics Options
If you are a more advanced user, you may be interested in the advanced options available in the Header Text Tool.
There are two special options that can be used to make the text on the header graphic more specific to the exact thing that each visitor is looking for.
Your header graphic is typically the first thing visitors see when they arrive on your site, so it's beneficial to have it precisely match what the visitor is searching for.
The first option allows you to include the title of the article on the header graphic.
The second option is to include the Search Phrase on the header graphic - using the same solution as the Search Phrase Customizer Tool included with the software. This means your header graphic will show the exact search phrase that the visitor was looking for.
Both these options are very easy to use - and you can even use both together if required.
These sophisticated features give you an easy way to boost your visitor retention (and hence your profits) with minimal effort.
Easily Upload Your Sites To Your Web Host
After you have created your article site, you need to upload it to your web host.
You can use any FTP program to do this, but Article Site Power Kit PRO version comes with its own easy to use Website Uploader Tool.
Here's a screenshot of this simple tool...

To use the tool, click the Browse button and select the folder on your PC where the article site was saved. If you want the site uploaded to a folder on your website, enter the name of the folder into the second box (leave the box blank otherwise).
Click the FTP Setup button and enter your FTP details (your domain name and your web host user name and password). These details will be remembered so it's even quicker to upload additional sites in future.
Then just click the Upload button and the whole site will be uploaded automatically.
Although the software is intended for uploading your article sites, you can also use it as an easy way to upload anything else you want.



Your Special Bonus - 1000+ Private Label Articles

You'll need private label articles to build your article sites with.
So as a special bonus, Article Site Power Kit PRO Version comes with a HUGE package of over a thousand private label articles, covering over 100 niches.
As well as building article sites, you can also use these articles for any other purpose you want - submit them to article directories, turn them into ebooks, sell them - or almost anything else.
You could easily pay up to $100 or more for a thousand private label articles.
However you'll get the whole package at no extra cost when you order today.
Order Your Pro Version Now...

Our standard Article Site Power Kit offers an incredibly quick and easy way of building complete article sites in minutes.
The Pro Version adds a very powerful feature to make every single page on your website unique, with zero extra effort.
In addition, its powerful affiliate link injection feature provides a proven solution for generating additional income from your sites.

You'll also receive the special Header Text Tool, the Website Uploader Tool and the bonus package of 1000 unrestricted rights private label articles.
You might expect to pay a lot extra for this superb Pro Version.
However if you order right now, it will cost you just $47 (which is only about $17 more than the standard version).
Note that this low price includes everything in the standard version too.
Just to recap, you'll get all the following...

Superb "Pro Version" Of The Article Site Builder including all the features of the standard software - plus the additional "Pro" features to make your pages unique and embed affiliate links into your articles

Random Home Page Script

Random Cross Linker Script

Search Phrase Customizer

Special Header Text Tool

Easy Website Upload Tool

1000+ Private Label Articles Package


...all for just $47





Even though I'm offering this powerful software at such a low price, I still want you to be 100% certain that it will really work for you.
That's why the software comes with my cast iron 30-day, no risk, 100% money-back guarantee...
Your 100%, No Risk, No Questions Asked,
Money-Back Guarantee



If you still have any lingering doubts about purchasing, let me reassure you now with the knowledge that your copy of this superb software is covered by my 100% cast iron, no questions asked, no risk guarantee.

If at any time during the next 30 days, you decide that this software does not meet your requirements, just shoot me a quick email and I guarantee to refund your money in full, no questions asked.

All this means you can take a full 30 days to check out all this great software for yourself, with no risk whatsoever.

In other words...you have everything to gain and nothing to lose!

The low price of this "Pro" package could go up at any time without notice.
So please order now to ensure that you get all these benefits for this great price.



You'll receive instant access to your software by Internet download.

Totally secure payment is through Paypal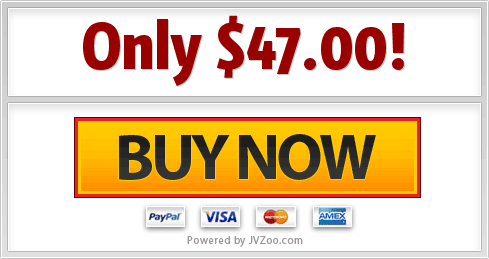 If You Don't Want The Pro Version...

If you've decided that you don't want the extra features of the Pro Version and would prefer to just order the Standard Version at $29.97, please click here

Requirements:

All software is for use only on PCs running Microsoft Windows.

Earnings Disclaimer: Although content based websites generated from articles and combined with Adsense/Amazon ads have been proven to be an effective form of income generation, the results are dependent on many factors outside our control, including the articles used, website design and keywords targeted. We are not therefore able to give any guarantees about the level of income that you will attain by using this software, or even give any assurances that you will earn anything at all. We will however refund your money in full in the unlikely event that you are unhappy with your purchase.

Legal Notice: Google(TM) and Google AdSense(TM) are trademarks of Google Inc. Amazon(TM) is a trademark of Amazon.com Inc. Clickbank(TM) is a trademark of Click Sales Inc. We are not associated or affiliated with Google Inc., Amazon.com Inc. or Click Sales Inc. in any way. This package is not endorsed by Google Inc., Amazon.com Inc. or Click Sales Inc.


This package is for your personal use only and does not carry any form of resale rights.